Tomer Sharon
Facebook of note-taking: A story about an app that nobody needs
Synopsis
"I think we need to get out of the building," Will mused. "That might not be a bad idea," she muttered. "We've spent the past four days straight trying to decide between native code, hybrid app, or really mobile friendly Web app. We're crossing into obsession territory. I swear, I'm even dreaming note.io." Dana rubbed her temples. "I'm not sleeping well." "Hey, I'm not sleeping well either. But that's not what I meant," Will said. "I heard it at this meetup I went to a few days ago. Get Out of the Building. It means, you know, talking with users. Stuff like that."
Will and Dana are startup founders who work on Note.io, a note-taking app that nobody needs. Chasing their dream takes them from struggle, despair, and anger to meeting a person that changes their perception, practice, and destiny. This keynote is their story.
About Tomer
Tomer Sharon is a Senior User Experience Researcher at Google Search in New York City. He is the author of the book, "Validating Product Ideas through Lean User Research" (Rosenfeld Media, 2015) and author of, "It's Our Research: Getting stakeholder buy-in for user experience research projects" (2012).
He founded and led The Israeli Chapter of the User Experience Professionals' Association and is a mentor at Google's LaunchPad program, a bootcamp for early-stage startups around the world. In 2014 and 2015 Tomer gave talks and facilitated workshops in Tel Aviv, New York City, Taipei, Jersey City, Portland, San Francisco, Santiago, Berlin, Shanghai, Wuxi, Paris, Cologne, and Winnipeg.
In 2015 Tomer co-hosted Remotely Possible, a 6-episode online video series, with Steve Krug, author of Don't Make Me Think and Rocket Surgery Made Easy. Tomer preaches and teaches user research at Treehouse and General Assembly and holds a master's degree in Human Factors in Information Design from Bentley University in Waltham, MA.
Slides from Tomer's talk:
https://speakerdeck.com/tsharon/facebook-of-note-taking
Sketchnotes from Tomer's talk:
@chrisspalton's sketchnotes
@crispin_read's sketchnotes
@crocstar's sketchnotes
@roarsdraws' sketchnotes
@francisrowland's sketchnotes
Validating Product Ideas through Lean User Research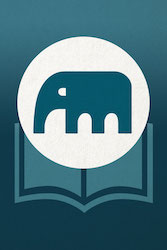 The book is for practitioners who take part in product management and development and don't have too much training in, time, or budget for user research. The book guides readers how to learn from their users quickly, on their own. It provides step-by-step guidance through answering their most burning questions about their users with far-from-robust, quick-and-dirty research techniques anyone can apply.
It's Our Research: Getting stakeholder buy-in for user experience research projects
"In this book, Tomer Sharon does a great and ground-breaking job of presenting useful wisdom on how to make usability research useful and usable, and how to sell it. The contents of this book can be summarized in seven words: Do as you preach and be humble. If that's not sufficiently usable for you, read this book!" – Rolf Molich
Named a 2012 Notable Computer Book for Information Systems by Computing Reviews; Features a series of video interviews with UX practitioners and researchers; Provides dozens of case studies and visuals from international research practitioners; Provides a toolset that will help you justify your work to stakeholders, deal with office politics, and hone your client skills; Presents tried and tested techniques for working to reach positive, useful, and fruitful outcomes.